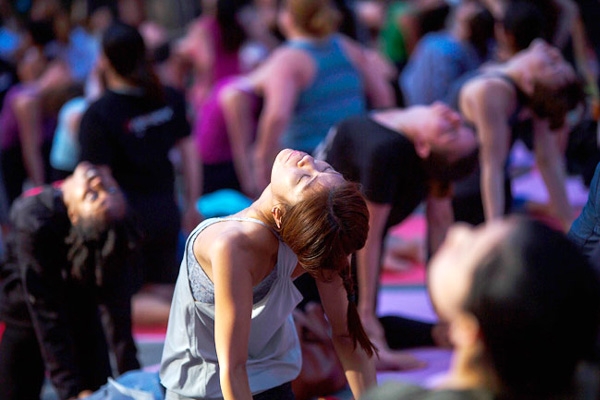 (Image source from: Historic National Mall to host first International Day of Yoga})
The historic National Mall in Washington D.C would be hosting the first International Day of Yoga celebrations on June 21. The programme, which is organized by the Indian Embassy in the US, would embrace yoga demonstrations by experts and Indian dance and music.
Indian Embassy and 'Friends of Yoga', an association of Yoga organisations in the region, would organize the event from 8.30 to 11 AM. According to the Indian envoy to the US Arun K Singh, an exclusive video message of Indian Prime Minister Narendra Modi be featured at the ceremony. The event is going to be free to public.
Sadhguru Jaggi Vasudev, has spoken at an Indian Embassy organised talk on 'Relevance of Yoga in Modern Life'. He has highlighted the relevance of Yoga in today's world by saying about yoga's power to make one's individual life a pleasant experience.
"While we may be the generation that enjoys most comforts and conveniences, we are not necessarily the most joyful and peaceful generation. The dimension of transforming into joyful human beings is what yoga is all about. Yoga is a tool and technology," he said.
"While we have science and technology for external comfort, we should learn to use the tool and technology of yoga for internal well-being. Today about 2 billion people of the world are doing some form of yoga, and it should grow more," he said.
Indian Embassy and other organizations of India and yoga have been popularizing the concept of yoga with curtain raiser Yoga events during the months of May-June 2015.
India is spearheading the campaigns and events to promote India's Yoga and culture across the world through the International Day of Yoga.

-Kannamsai