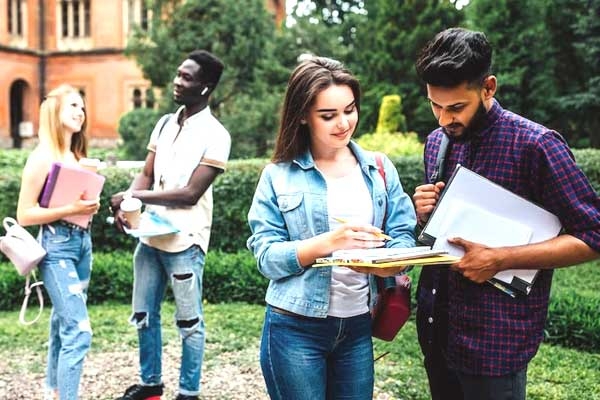 Proxy lives of an NRI is a disturbing truth. Starting from writing a GRE exam to getting a job in any prestigious IT company, Proxy are behind Telugu people. It is very easy for a very normal student to get I20 with a good GRE score, which will be written by a Proxy. They will even don?t know how to write one complicated word spelling, but get good score because of Proxy. After getting a seat at any University in the USA, it is not tough for a student to pass semesters as even to write exams and do projects many proxies will be available in Universities.
It's a known truth for everyone that only the top 100 to 200 universities in the US will offer a better and strict education system, rather than that all the other Universities are mostly desperate for money. They just want a student who pays lakhs of rupees fee. Students who go to the USA will be busy doing jobs and earning money rather than studying and finishing their degree with good grades. With this problem worthy candidates, like those who got a seat in any university with a good score, will be struggling to get grades so as to get placements or to get good jobs.
Now after getting the degrees with the help of Proxy, people are out and free to find a job. Here Desi consultancies are going to help these Proxy candidates to get a good job with a fancy salary. A proxy will attend the interview and in the HR round, the consultancies will buy the HR with some fancy amount. They provide a fake green card and get a job. If the candidate gets caught providing a fake green card, HR will be safe by saying that even he was cheated, and the candidate needs to face circumstances like jail or deportation. With this sort of system, many are doing 3 to 4 jobs. In the USA, there will be no job pressure on the employee in the early stages of their career, which is helping these types of people. It is easy for an above-average student also to get 3-4 jobs. Work From Home has turned out to be a blessing for such type of people. So they are refusing to go to workplaces nowadays because they need to quit other jobs.
Many techies from India are working in the USA, and with this Proxy, many talented people are struggling in the US without jobs. Even citizens are struggling. When people are caught in such activities, desi's run to Mexico through Texas and then return to India.
After returning to India, with earned money, they will invest in movies or in politics. That is the reason such people will never visit the USA even after getting an invitation from a big organization after coming back.
The saddest truth is only Telugu people live a proxy life in every step of America. Even Mexicans suffer for jobs and will not do this Proxy business. Only Telugu-speaking people are migrating to America like this. Parents sending their children even knowing about the proxy consultancies might get caught in trouble. Go to the USA only with talent and honesty, but not with the help of Proxy. If in 2024, the Republican Party comes into power, there is a strong chance of taking action against this proxy system of Telugu people.