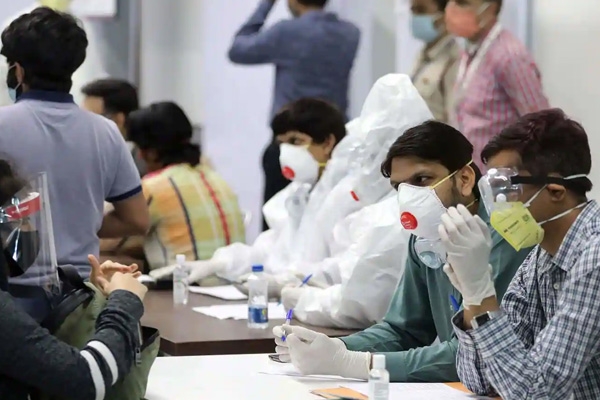 (Image source from: livemint.com)
A total number of 14,306 new cases of coronavirus are reported in India in the last 24 hours in the country. The total number of reported cases in the country are 3,41,89,774. 18,762 people recovered in the last 24 hours in India and the total number of recoveries reached 3,35,67,367. With 443 new deaths reported, the total death tally in India climbed to 4,54,712. There are 1,67,695 active cases of coronavirus in India for now. Kerala continues to be on the top of the list and the state reported 8538 new cases in the last 24 hours and 71 deaths. The total number of vaccination doses administered in India are said to be 1,02,27,12,895 and 12,30,720 people got vaccinated yesterday.
24,36,38,377 total cases are reported across the globe till date and 49,47,896 deaths are reported till today. The cases saw a huge rise in countries like China and Russia. There are predictions that India will be hit by the third wave of coronavirus in January 2022. For now, the restrictions are lifted and the government asked the people to follow the social distancing guidelines without fail. Over 107 crore vaccine doses are provided to the states and the union territories by the Indian government. As per the reports from the Indian Council of Medical Research (ICMR), the samples that are tested for coronavirus on October 24th are 9,98,397 and the total sample tests conducted for coronavirus till date are said to be 60,07,69,717.
By Siva Kumar